I love my treadmill. I don't know what I would do without it during the cold winter months when the temperatures drop and the days grow short. But it is easy to get bored running on the "dreadmill" if all you have to look at is the wall in front of you, or the treadmill's digital display showing how far you have gone; a reminder of how far you still have to go. I have added different gadgets to keep my mind as busy as my body as I workout.
I usually workout in the evenings in the basement after the boys' sports practices, dinner and bath time. When the everyone is settling down to get ready for bed, I head to the basement. So loud music or television coming from the basement is not an option.
I started with using a portable DVD player sitting on the console of the treadmill attached to headphones. That was fine, but the screen was small and I would always hit the headphone chord with my hand, knocking the chord out of the player or the earplugs out of my ears. Annoying. Next came my Kindle Fire armed with hours of entertainment from Netflix. Once again, small screen, headphone chord in the way – annoying. After that, I put a flat screen TV on the wall in front the treadmill and ran a 3.5mm audio jack from the headphone-out port on the TV to my treadmill. My Sole F80 has a headphone-in and a headphone out jack so that you can connect your audio device and not worry about yanking it off the treadmill if you move too far away. This worked great, except I was still tied by my ears to the machine. And sometimes static electricity would build up and it would shock my ears, which is definitely an annoyance.
This Christmas, I took the treadmill experience to a new level. Wireless. I hooked up a wireless Bluetooth transmitter to the headphone-out jack on the TV and paired it with wireless Bluetooth headphones. Now I can run without the annoying wires tethering me to the treadmill. The audio quality is excellent. I can use this while running, rowing, doing floor exercises or lifting weights while not missing any of the show or movie I am watching. I can also use my Bluetooth headset with my iPod and have wireless tunes while I workout.
Before every workout, I have to turn on the transmitter and put it in "pairing mode". I then do the same to my Bluetooth headphones. Once they have paired, the audio and video sync up perfectly.
Here are the gadgets I purchased and how I hooked them up. Some TVs do not have a headphone out jack, so you may have to use an RCA to 3.5mm adapter. My transmitter came with one. Both of these can be found on Amazon.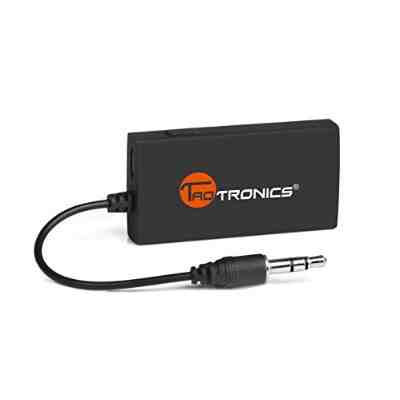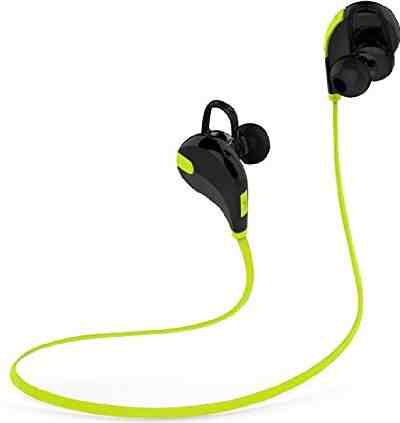 HERE WE GO AGAIN! The For Lucas 10x10 Challenge is back! Are you ready to challenge yourself? Do you find helping others to be a source of motivation? Then the 10x10 challenge is for you! Lucas would have been 15 years old on September 18, 2019. He will live...
read more