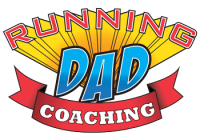 Coach Jeremy Sanders is a Road Runners Club of America (RRCA) and USA Track & Field certified and insured running coach. He has worked with many different levels of runners; from beginners to seasoned marathoners. He has guided many runners on to new personal best times and has helped Boston Marathon qualifiers.
Jeremy has run in prestigious events such as the Boston Marathon and the JFK 50 miler, along with pretty much every local race he can squeeze into his schedule.
Coaching Philosophy – Jeremy Sanders
As a Running Dad, I have learned to balance the three main parts of my life, creating my personal mantra:
Work. Family. Run. Repeat.
As a coach, I realize the majority of my clients face these same challenges. I try and provide a flexible plan that works with the athlete's schedule and helps them set and reach his or her goals.
I have been an RRCA Certified Coach for three years and have also earned a USATF Coaching Certificate. Being fairly new to running myself, just starting at age 35, I have learned a lot in a short period of time, making countless mistakes that I have learned from. I believe that the things I learned from my own experiences, having my own personal running coach, and learning how to coach others has helped me to understand the challenges my athletes are facing.
I help my athletes with setting goals, sometimes very lofty goals, and laying out an adjustable plan that gets them to the start line, ready to conquer that goal. My main role in overseeing their plan is to give them a push when needed, and more often than not, pull the reigns a bit when they are pushing too hard. An open dialog creates a trust and accountability between both myself and my athletes.
I use a periodization training philosophy where an athlete's training goes through a progression of phases as they adapt to the training. I help my athletes set realistic goals and prioritize those goals so that they maximize their training efforts and successes. I draw from literature by Jack Daniels, Arthur Lydiard, and a variety of experienced runners and coaches; but I think my most valuable resource is the athletes I coach. I learn new things continually that I add to my own personal training and to the rest of the athletes.
16 Week Marathon Plan
16 week program culminating in a marathon.

Training is geared toward a specific goal time for the big race.

Coach will evaluate and set realistic, achievable goals.

Runners should have a base of 20-30 miles per week before selecting this plan.

Coach Jeremy's goal is to get you to the starting line in top running condition and injury free.
Monthly Training
This plan is for anyone, from beginner to experienced runners.

Your plan will be customized for your specific needs and goals.

Coach Jeremy will create a flexible plan that works with your schedule.

FREE ONE WEEK TRIAL! If you are not ready for Coach Jeremy's guidance or he is not ready for you, no harm done!
12 Week Half Marathon Plan
This plan prepares you for a half marathon.

Specific workouts over the 12 weeks help you reach your goal.

All skill levels welcome!

A weekly mileage base of 10-20 miles is recommended.

Whether you are looking to win, set a personal best time, or complete your first half marathon, Coach Jeremy will help guide you toward meeting your goals.
*  Marathon and half marathon plans are paid in full up front and are non-refundable. No guarantees on actual race performance are made. It is our goal to get you ready and healthy for the race. After that, it is your race to run.
Asking Jeremy to coach me was one of the best decisions I had ever made. He's very knowledgeable about running, and being a skilled runner himself, he offered great advice. Week after week, he pushed me out of my comfort zone, something I would have never done if I was training by myself. Due to his consistent availability, support, encouragement and leadership, I felt the strongest I have ever felt as a runner the morning of my race. I proudly completed my first marathon with a great performance and a solid PR thanks to him.
Coach Jeremy set up a comprehensive training program based on my busy schedule. This ultimately led me to complete my first Marathon in a time I never thought possible for myself. He is extremely knowledgeable and offered challenge, support, and motivation to my workouts. He is always there for you, and gives you the best attention possible. If you wish to improve your running then I would definitely recommend Coach Jeremy.
With only five months of running experience, I was frustrated at my lack of progress. I was using a generic online calendar that progressed too quickly for my skill level. With no accountability, I felt little guilt if I cut a run short or skipped it altogether. On alternate days, intense circuit training exhausted me to the point that I struggled to run the next day. There were so many running articles and tips online that I felt overwhelmed and didn't know what I should be doing. When I did run, I exerted maximum effort, thinking it would help me get faster. Imagine my surprise when I ADDED minutes to my 5k time and still struggled to run any distance over a mile without talking walk breaks. The last straw was a minor injury on a trail race. Hoping to prevent any more injuries, I sought out a running coach and found Jeremy Sanders. I was impressed with his profile and noted that he started from nothing and had worked up to a marathon distance, but was also a family man who would understand my need to keep family first. His running experience made him a reliable source and I trusted that he could help me reach my potential. I contacted him the next day and started working with him soon after. Coach Jeremy adds workouts to an online calendar on a weekly basis and I check in after every workout. My skills, setbacks, and schedule are taken into account, which is a great improvement over the online calendar I'd been using before. The strength training exercises are customized for runners; my form has improved and I have not had any more injuries, nor do I feel exhausted at the end of my workouts. I was wary of the easy pace he recommended; however, I soon realized that going slower during training has allowed me to increase my distance and duration without wearing myself out. My pace, endurance, and overall health has improved since working with him. After working with him for six weeks, I continuously ran a 4 mile trail race at my fastest speed to date. More importantly, having the schedule customized, written, and overseen by Coach Jeremy has allowed me to stop worrying about that aspect and rediscover my love for running. I strongly recommend that runners of any skill level consider his services.
Where to start? My coach, Jeremy Sanders, took me under his wing and pushed me week in and week out. His detailed training on a weekly bases pushed me to my limits, and over sometimes, to grow. He knew my ultimate goal was to qualify for Boston and he kept me on track. His ability to keep me on track and focused for 18 weeks of training was key to my success and qualifying for Boston. Thanks coach Jeremy!
Jeremy's coaching has shown me just how much faster and farther I can run. Training was never boring or ever the same. Always a variety with challenges that can really test and build your strength, speed and confidence. 12 weeks of working with him improved my times, my fitness level and shored up my confidence in doing better at races. I'm so thankful I used him for my Richmond Marathon training!
Thanks to my running coach and friend, Jeremy Sanders. This is my first experience working with a running coach, and I'm really enjoying it. It keeps me accountable and pushes me harder than I normally would push myself. It takes the guess work out of my training. I follow the plan he creates. I have the Battlefield Half in November that I'm training for, but also just want to be a stronger runner. He has a family, too, and understands how crazy schedules can be and works around them. He is an RRCA Certified Running Coach and I highly recommend him to anyone at any level.