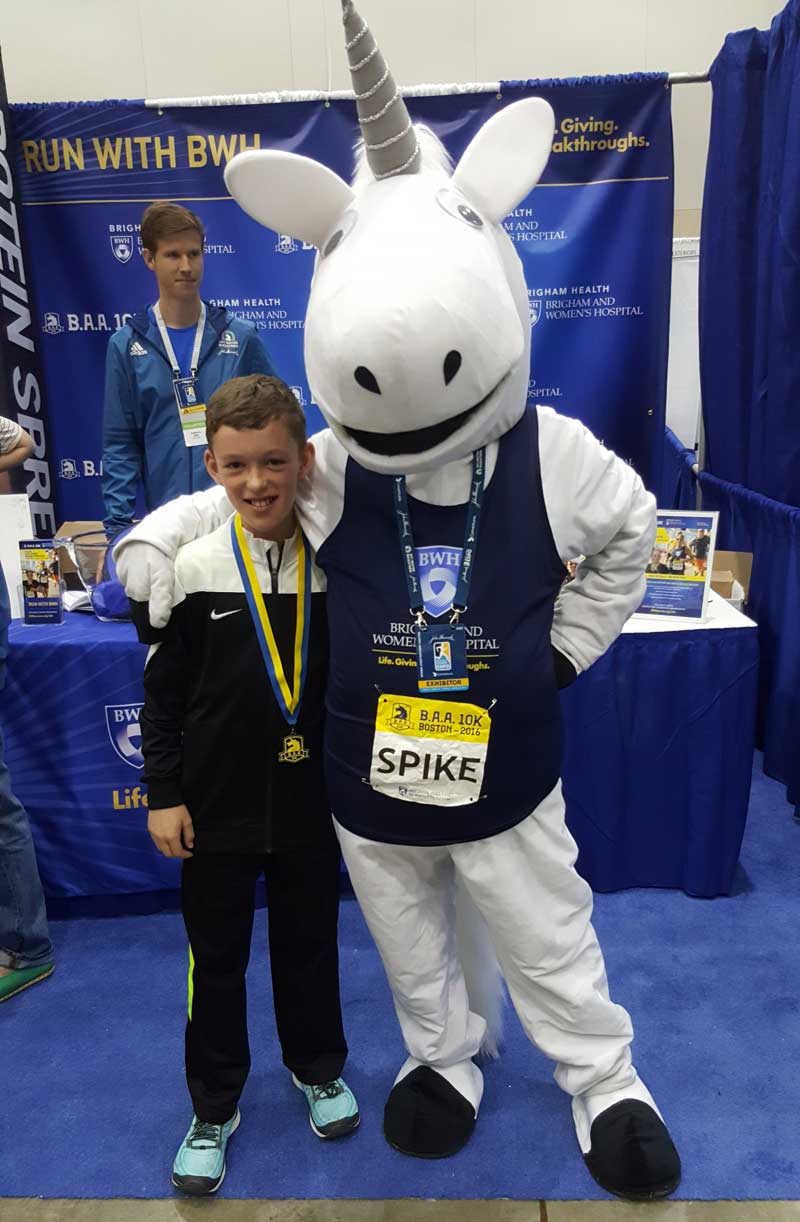 My Boston Experience
Boston 2017 was amazing! I loved seeing all the cool sights and the outrageous runners. Every day was a new experience! We ate good food, ran super well, and saw so many amazing things!
The 5k was a really good experience! We talked to Mike Wardian before the run and I got to see him in his famous Elvis costume! He passed us near the finish of the race. I got to see Rick and Dick Hoyt just after the start! But the best part was that I came across that finish line with a nice new pr! I ended up getting a 20:32! I also got 503 overall and got 15th in my age group!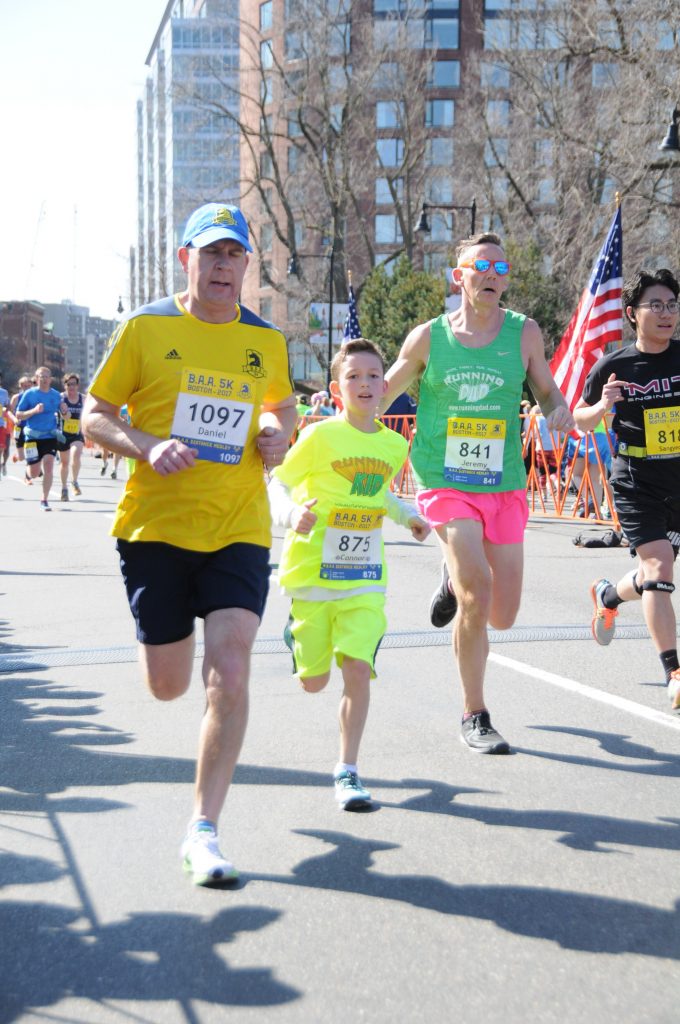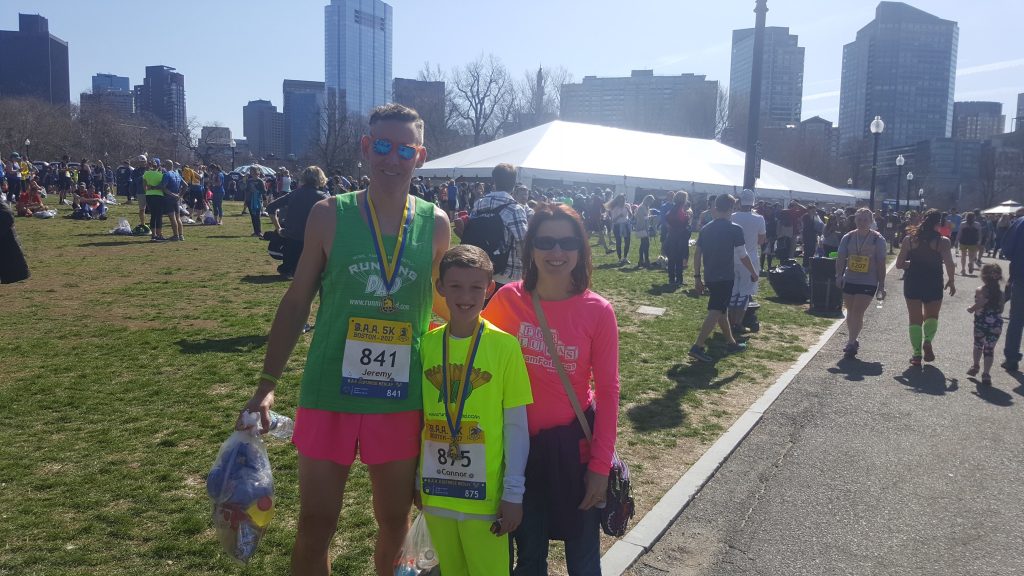 Before we went to the expo we had lunch and yelled at Dean Karnazes from out the window! At the expo we got to see Mike Wardian, again, and we got his autograph!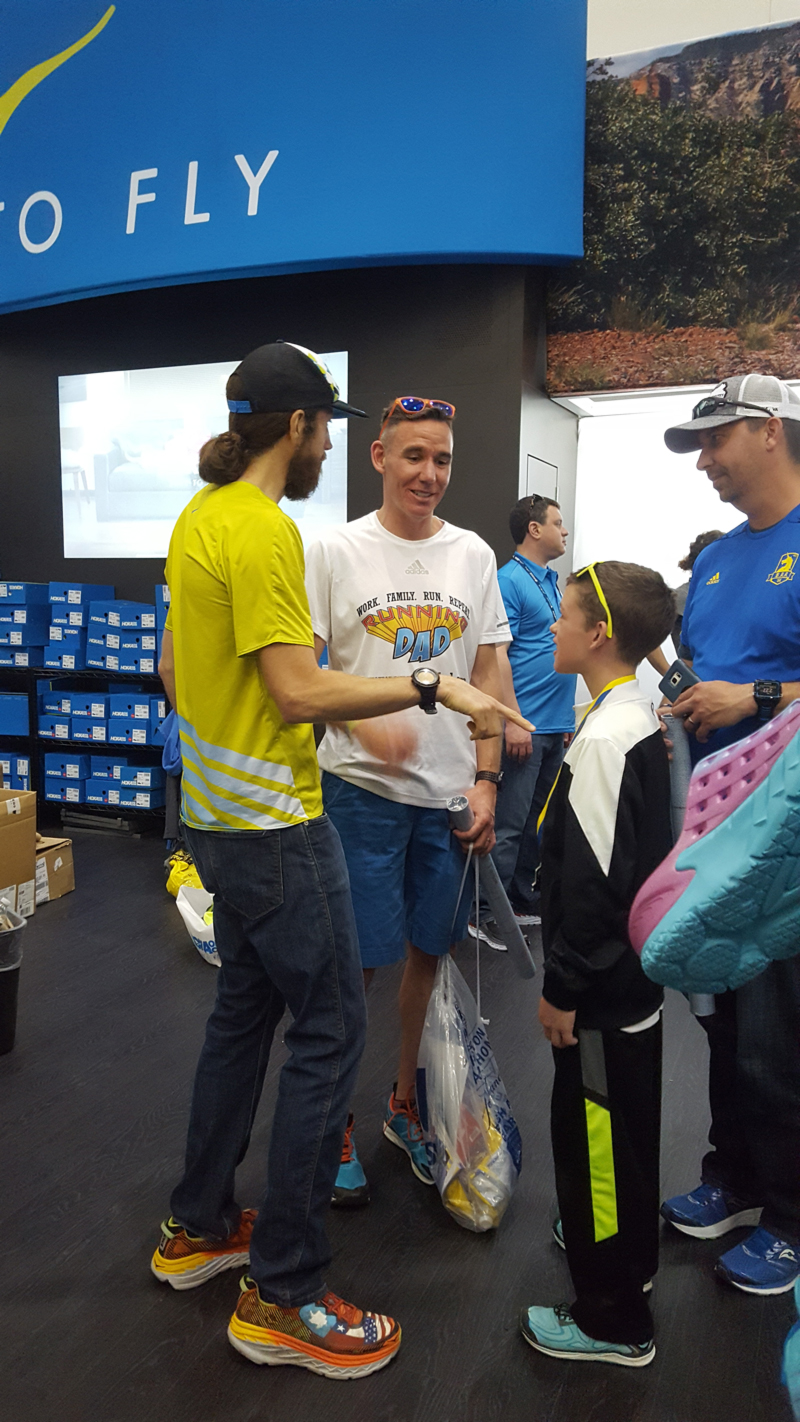 When it came to marathon day we watched some of the Team Running Dad runners finish. I got right up at the gate on the side of the road right across from the Expo Center. Mario came in in front of my dad. Dad came in at a 3:14:35. They all ran their best due to the bad running weather.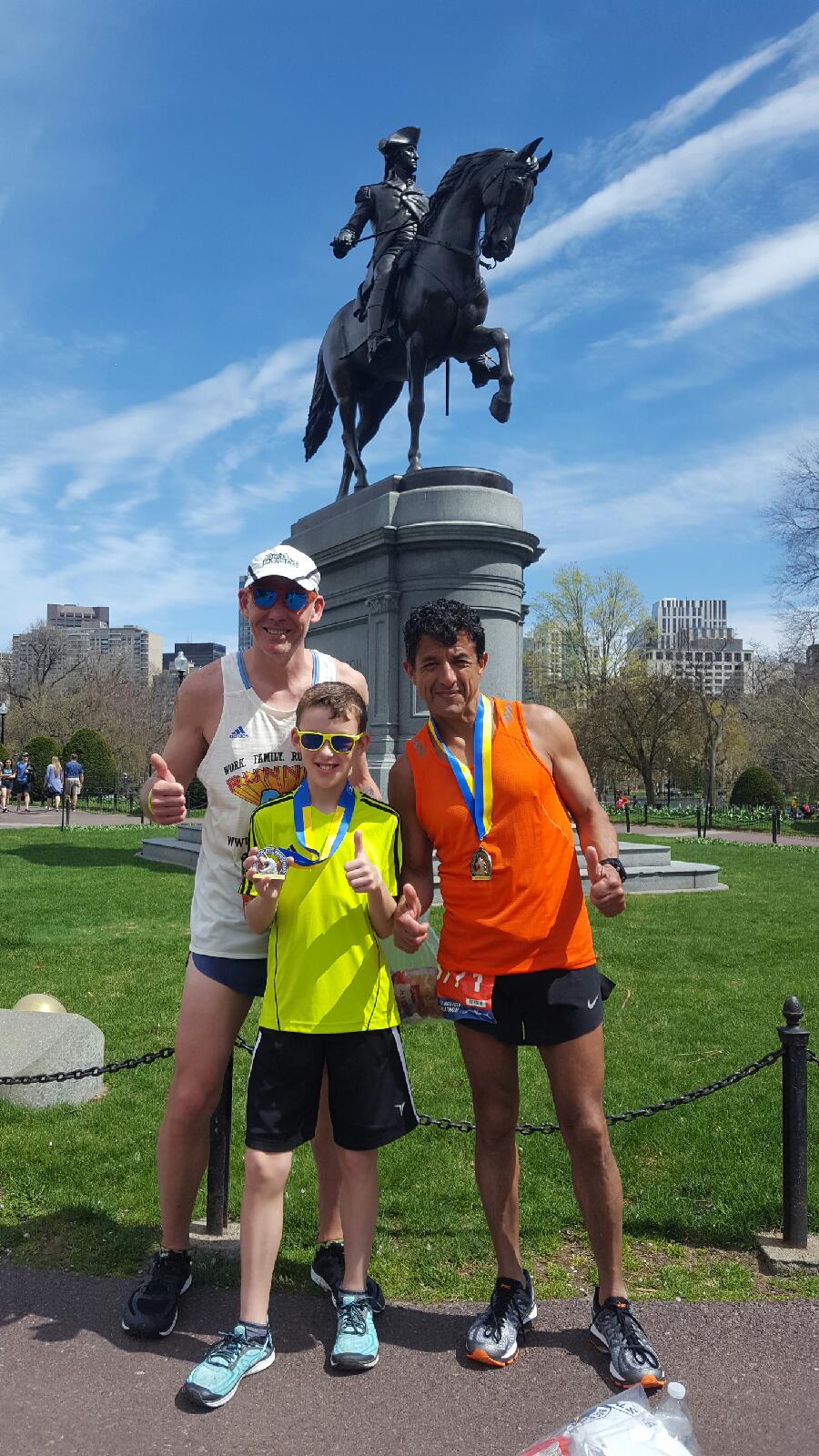 I had so many cool things to show off at my school when I came back. I got the 2017 Boston jacket for my birthday. It was an amazing experience, but I am still waiting for my trip back to be one of the runners in the marathon.