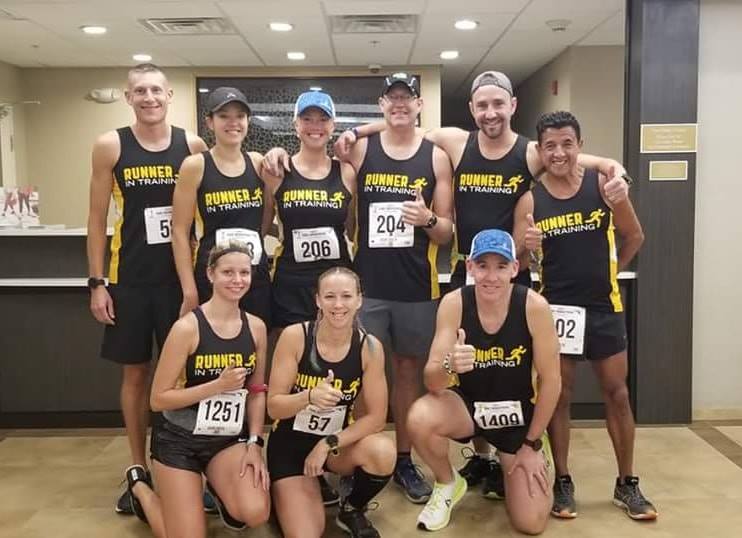 I had such a great time with my running family at this race that it makes up for how I actually performed on race day. Which says a lot because I really pooped the bed. I signed up for this race to try and improve my Boston qualifying time and ensure my spot in the 2019 Boston Marathon. At the 2018 Boston Marathon I ran faster than my age group qualifications to get the privilege of registering for the next year's race. That does not guarantee I get in, though, since the race has a limit on number of participants and the people who beat their qualifying standards by the most time get first acceptance. I am sitting on a paltry three minutes and thirty-one seconds of cushion. It will be a nail biter.
Anyway, back to the race. If you are looking for a fast race, this one is for you. Especially if you want a BQ. 46% of the participants this year ran a BQ time! That is astounding! And here I am … in the 54% who didn't … Cue the "whomp, whomp, whomp" sound effects.
THE RACE: The Erie Marathon was held on September 10, 2018. 2200 runners registered for the race to make it a completely sold out event. It is a favorite among runners looking for a last ditch effort to get into Boston since the race is right before the opening of Boston Marathon registration. Erie has a high percentage of finishers hitting those qualifying times that they seek.
Getting in and out of the race area is easy. Catch a bus at a nearby amusement park with ample parking to get to the start. Catch a bus afterward to get back to your car. Check in and registration is very easy as well. When you pick up your race bib, they take a photo of you with it to verify that is is you running the race and not a bandit or bib mule. There is not a big expo like larger races, but a few tents with essentials if you forgot gels, chews, chafe cream, whatever.
THE COURSE: A two-loop course, the race runs through Presque Isle Park on paved roads. The peninsula is very flat, only a few "hills" which are bridges over water. There are water stations every mile and the volunteers are awesome! Most of the stations had a theme and they all competed for "best in show". The local swim/dive team won with their speedo clad young men handing out water.
There are a few spots along the course that spectators can watch and cheer. A bus can take them form spot to spot to see their favorite runners go by. At the finish you get your finisher medal, water, bananas, bagels, chocolate milk and a Subway box with sandwich, chips and a cookie.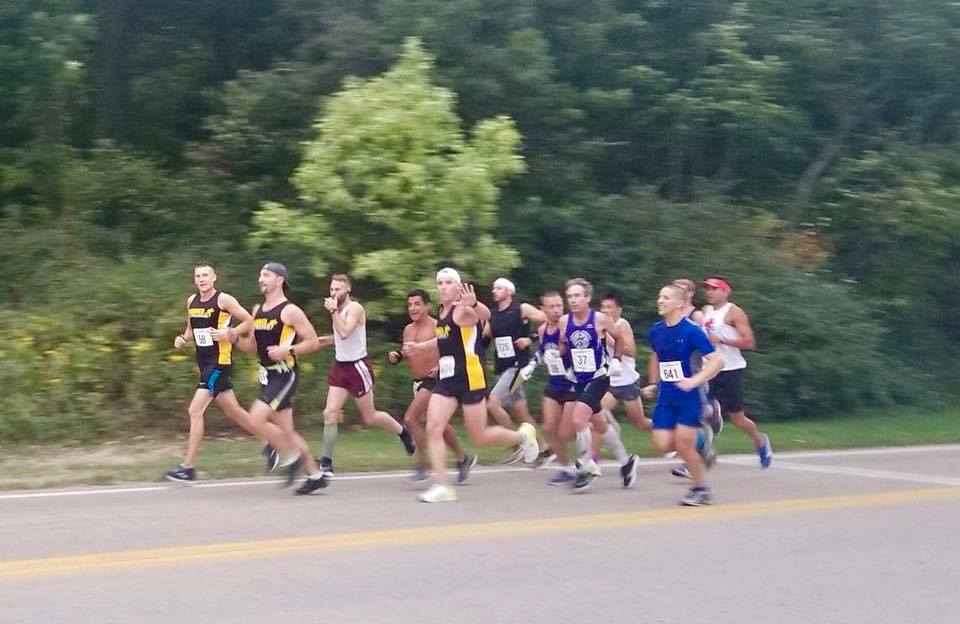 MY DAY: My main running goal for the day was a sub 3 hour time. My secondary goal was to secure a time better than 3:10 so that I could feel confident of acceptance into the 2019 Boston Marathon.
My coaching goal was to see the handful of runners that had followed my training plans, trained with me, logged countless miles with for the past 5 months, meet their goals.
At mile 16, I knew my main running goal was not in the cards. I hit the halfway mark exactly where I wanted to be, but slowly the energy and momentum faded. I had missed a week late in my training cycle due to a hip injury and it clearly impacted my time. Not too long after, I knew my secondary goal was out the window as I struggled to keep any kind of pace going. So I ran and walked my way into a not-so-great finish time. I hate to say it was a bad time, but I had trained for a specific time and missed the mark big time. It happens. I tell my athletes all the time, run the race you trained for. I did not do that. I guess either lead by example, or set the example.
The good news, though, is that four of my athletes got new personal best times and three of them got Boston Qualifying times. Yeah!! That far outweighed the bad.
Any negativity I have from the race is not with the course or the organizers. This race is very well organized and if you like a flat, fast course, Erie Marathon at Presque Isle is the marathon for you. It was my own accord to push for a fast time I was not properly trained for instead of running smart and at least meeting my secondary goal.
If you are looking to BQ and coming down to the wire for races to run prior to the deadline, the Erie Marathon is perfect for you.
I am very proud of Team Runner In Training and thank you to our families/support crew that helped!