Calum Neff tackles the Toronto Waterfront Marathon this weekend, attempting to break fellow Running Dad, Mike Wardian's, World Record for pushing a stroller the 26.2 miles. The time to beat is 2:42:21. Cal currently holds the record for fastest half marathon while pushing a stroller.
GO CAL ( and Alessandra)!
You can learn more about this record breaking attempt at Cal's website – www.neff.run – and he will be live streaming the event on his Facebook page.
Below are the Running Dad Interviews for both Mike and Cal.
From a recent press release:
Calum has run 2:22 in the marathon (without a stroller), was a collegiate runner at the University of Houston, and has many impressive results to his name from one mile to ultra-marathons (distances greater than 26.2 miles typically covered over mountainous trails).
Neff says, "My family and I are really looking forward to being in Toronto for the marathon, it's a place my wife and I both call "home base" throughout our lives with lots of family in the area. We are dedicating this race to my wife's mother, Judy Kozak, who is currently undergoing treatment in Toronto with her third round of cancer. Being with family over the Canadian Thanksgiving is the most important thing right now. At the end of the week Aley and I are excited to tour Toronto with the stroller, we've enjoyed the journey in training together as its been such a good bonding experience for us. My kids really do love their stroller runs and to immerse her in a world class event on the heels of Canada's best distance runners at her age will be something she will never forget. Training has been up and down with various sicknesses, which are expected with kids, in the last two weeks around our house and a pesky calf muscle but based on our latest runs we have a good shot at the record." FULL PRESS RELEASE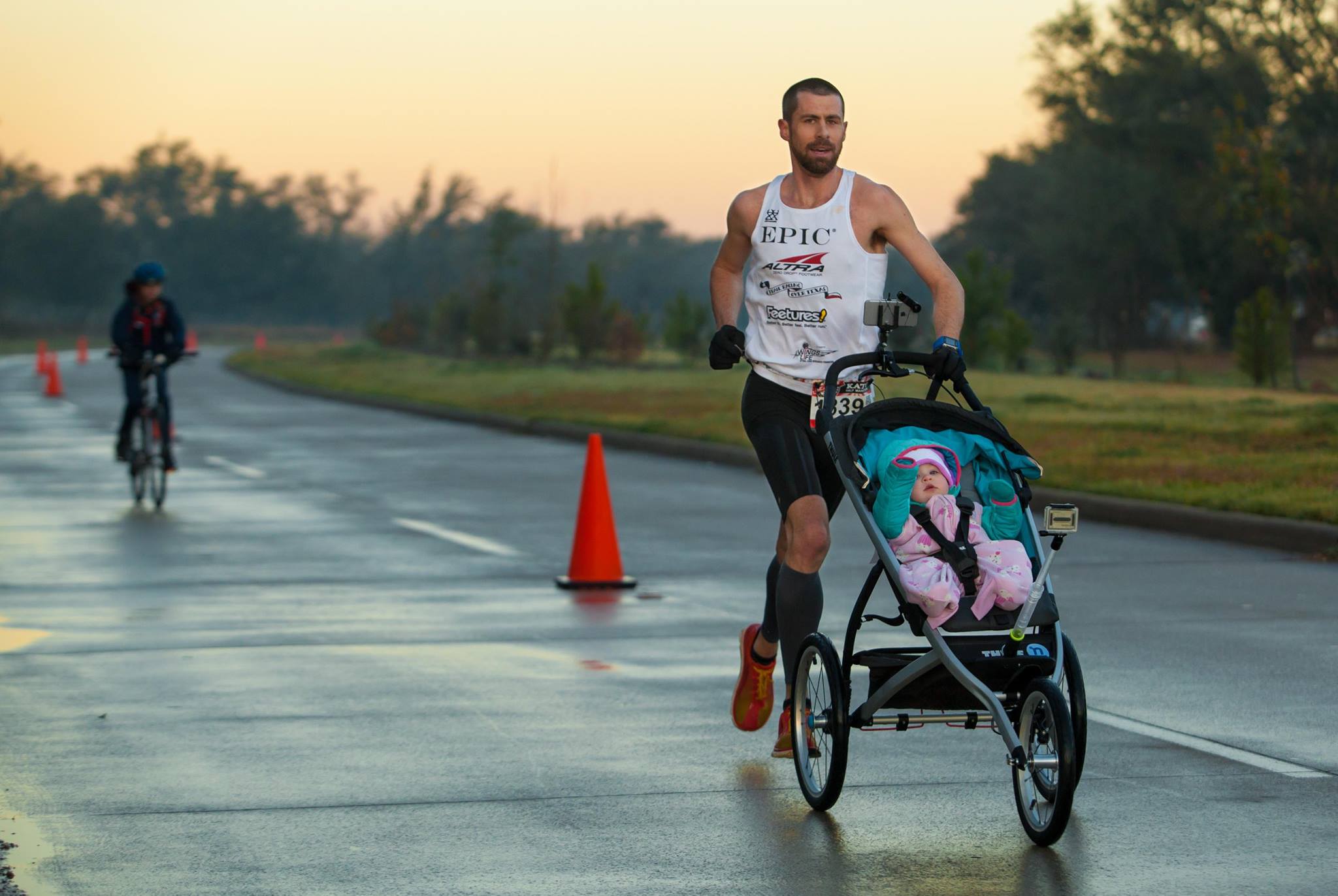 NAME: Calum Neff RESIDENCE: Houston, Texas AGE: 31 FAMILY: Married to Julie Neff with two children, Alessandra who is 3 and Holland is turning one at the end of February. OCCUPATION: Operations Manager for an oilfield service company Introduction: Calum broke the...
NAME: Michael Wardian RESIDENCE: Arlington, Virginia AGE: 41 FAMILY: Married to Jennifer Wardian.  2 boys. Pierce is 9 years old and Grant is almost 7 years old OCCUPATION: International Ship Broker, Professional Runner Introduction: Mike Wardian is one of the top...