I am a sucker for high tech gadgets and good advertising. That's probably why I got into graphic design. You can sell a product solely on the advertising campaign and how it portrays the product. When an advertisement popped up on my Facebook feed for a heart rate monitor built into a running hat, complete with phrases like:
Smart hat
Biometric Measurements
Heart rate – aerospace level
Calories consumption – aerospace level
Cadence / steps measurement – aerospace level
How could I resist? If I'm going to take my running to the next level, it might as well be the aerospace level.
Besides the cool graphics and techie buzz words, there was a product here that fit what I have been looking for. I have been studying a lot of Jack Daniels' (the running coach, not the liquor) methods of training using heart rate zones. I recently upgraded my GPS watch and opted to not get a more expensive watch with built-in heart rate monitor. The chest straps that go with the watches never appealed to me. I don't mind wearing a hat, though.
I ordered the LifeBEAM Smart Hat. I opted for white instead of black, mostly to avoid it being hot in the sun. But as you will see, there is plenty of ventilation and at its core, this is a very nice running hat. When the package arrived at my doorstep, I was anxious to un-box my new toy.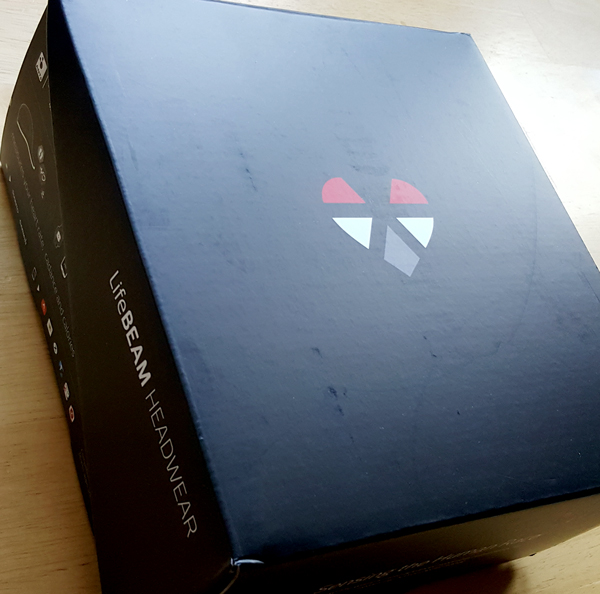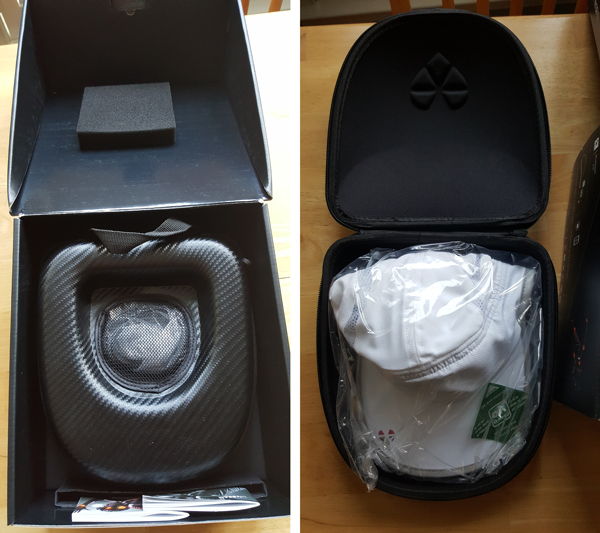 The hat was packaged in it's own clam shell hard case, including some directions and a charging cord. The heart rate sensor is in the forehead area of the cap. It is attached to an elastic piece of fabric behind the bill of the cap. The sensor uses LED light to monitor the blood flow through the skin on your forehead. It is similar to the heart rate sensors built into some cell phones now.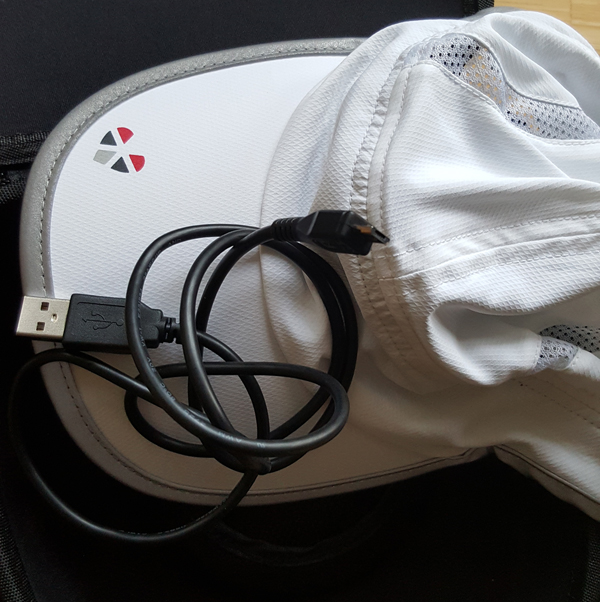 I charged up the hat and paired it with my Garmin 220 GPS watch. The pairing process was as simple as going into the menu on my watch, selecting Heart Rate Monitor and setting it to "on". Once I turned the hat on with the button on the back, the two devices linked up and were ready to roll. It is easy to tell if you have the hat turned on because it gives three beeps when you hold the button to turn it on, and one beep when you hold it to turn it off.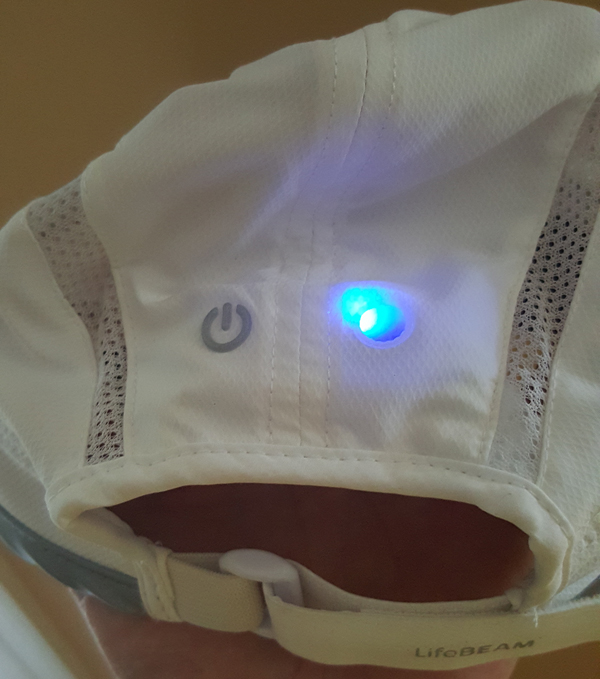 My initial test was an easy walk around the block since my three year old, Cole, wanted to go for a run. Once we got back to the house, my watch connected to my phone via Bluetooth and sent the workout data to the Garmin site. I love technology … when it works. And there it was. All my usual data from my watch as well as a new graph for my heart rate. Of course the measurements were pretty straight forward since I didn't get moving enough to raise my heart rate significantly, but I knew it worked.
The real test came the following evening when I went for a real run. It was a tempo run in which I had several elevated effort sessions with easy efforts in between. Right away I noticed something I did not like. The bill of the hat felt floppy and kept bouncing up and down. There was a bit of wind, too, and the hat felt like it could blow off my head. I tightened the velcro strap in the back, which made it better, but still a bit bouncy. I completed the run and checked out my data. Everything looked to be accurate. I was now getting an idea what my max heart rate was.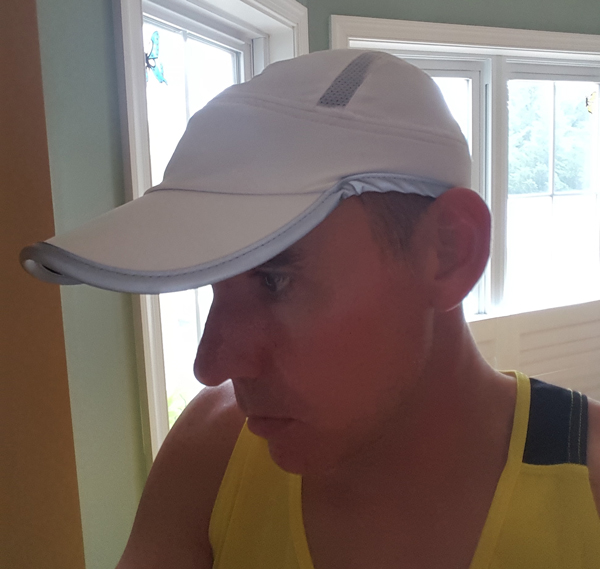 The next few runs, the issue of the bouncing bill went away. I believe it was the elastic band that holds the sensor just needing a breaking in period. The hat now fits and feels fine. The material is lightweight, even with the battery pack and sensor. It has nice ventilation and a comfortable fit. I have tested the hat and studied the data for several weeks worth of runs, including a twenty mile run in a steady rain (stats shown below). The hat has held up well to sweat and rain and I have only had to charge it once after the initial charge.
This smart hat will be a valuable tool in helping me reach my ever-changing goals, and help me learn more about heart rate training to share with the runners that I coach. If you are interested in a quality hat that will eliminate the need for a chest strap heart rate monitor, I recommend the LifeBEAM Smart Hat.